Sonne Supplements is on a shipping hold from their warehouse due to storm damage.
Natural Healing Tools has stock in:
#2 Calphonite
#3 Wheat Germ Oil
#5 Cod Liver Oil
#7 Detoxificant
#9 Intestinal Cleanser
#18 Beet Plant Juice
The remainder of the Sonne Supplement catalog is on hold for at least 3 months. Any orders for these products will be cancelled and refunded.
RECIPE FOR THE SURE HEALTH SHOOTER - These are available!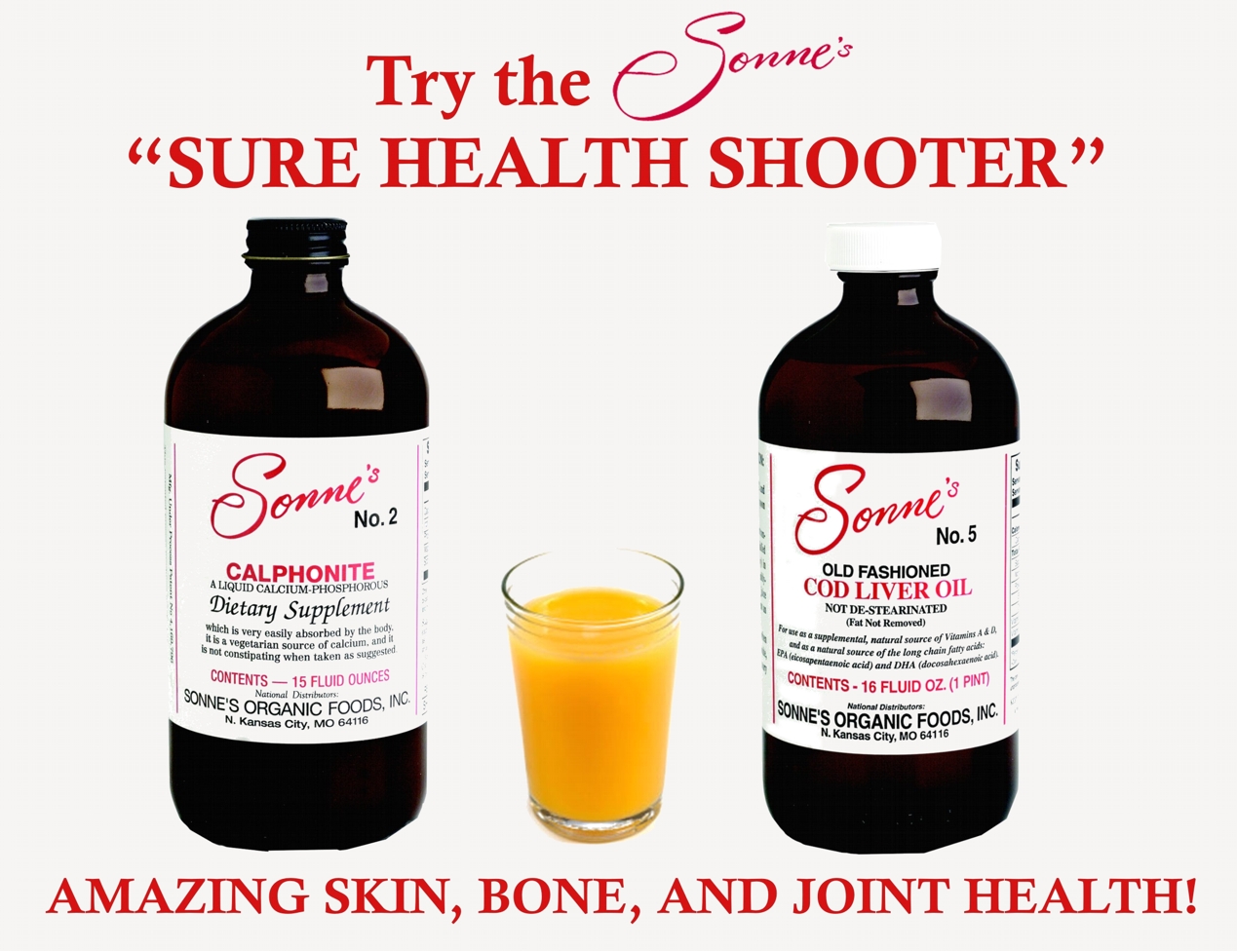 You will need:
1 Bottle of Sonne's #5 Cod Liver Oil
1 Bottle of Sonnes #2 Calphonite
A Shot Glass
100% Apple, Grape, or Orange Juice
1 Teaspoon
Instructions:
Pour a small amount of juice into a shot glass, leaving one inch from the top.
Add 1 TEASPOON of the Calphonite to the juice.
Add 1 TEASPOON of Cod Liver Oil liquid.
Do not mix. You want the oil to settle on top.
Drink the shot glass quickly.
You may follow with a small glass of water or juice.