The Anti-radiation lap bag is the most effective way to keep your body, your electronic devises, personal information, identity, and movements private and safe.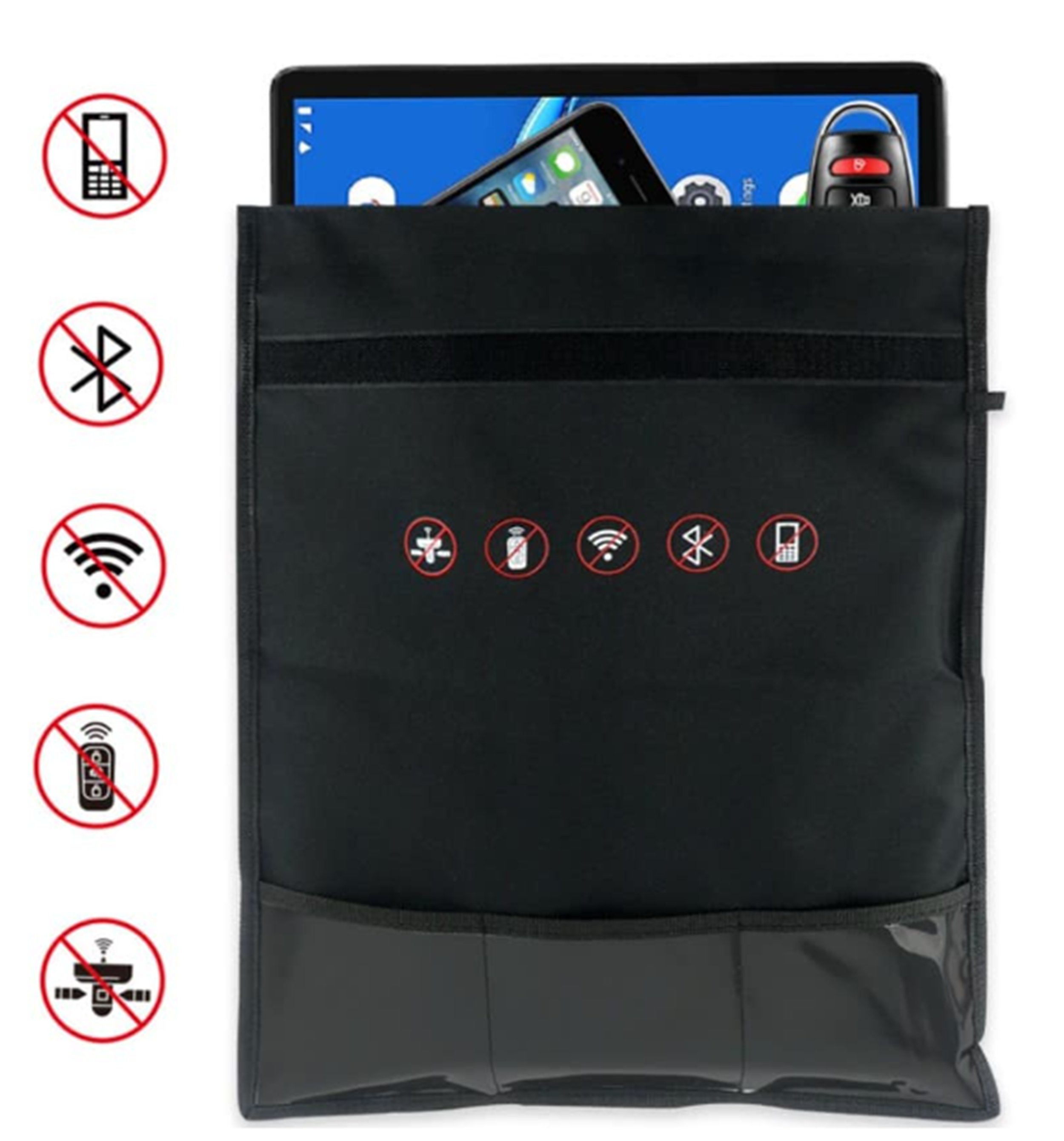 This multifunctional bag is 35cm X 45cm open and 35cm x 38cm when closed, made of durable water-resistant material in black with useful clear pockets on the front. This covers the radiation shielding faraday-cage material inner. It closes simply, quickly and securely with the latest design of Velcro that is super strong and does not attach to or pull clothes.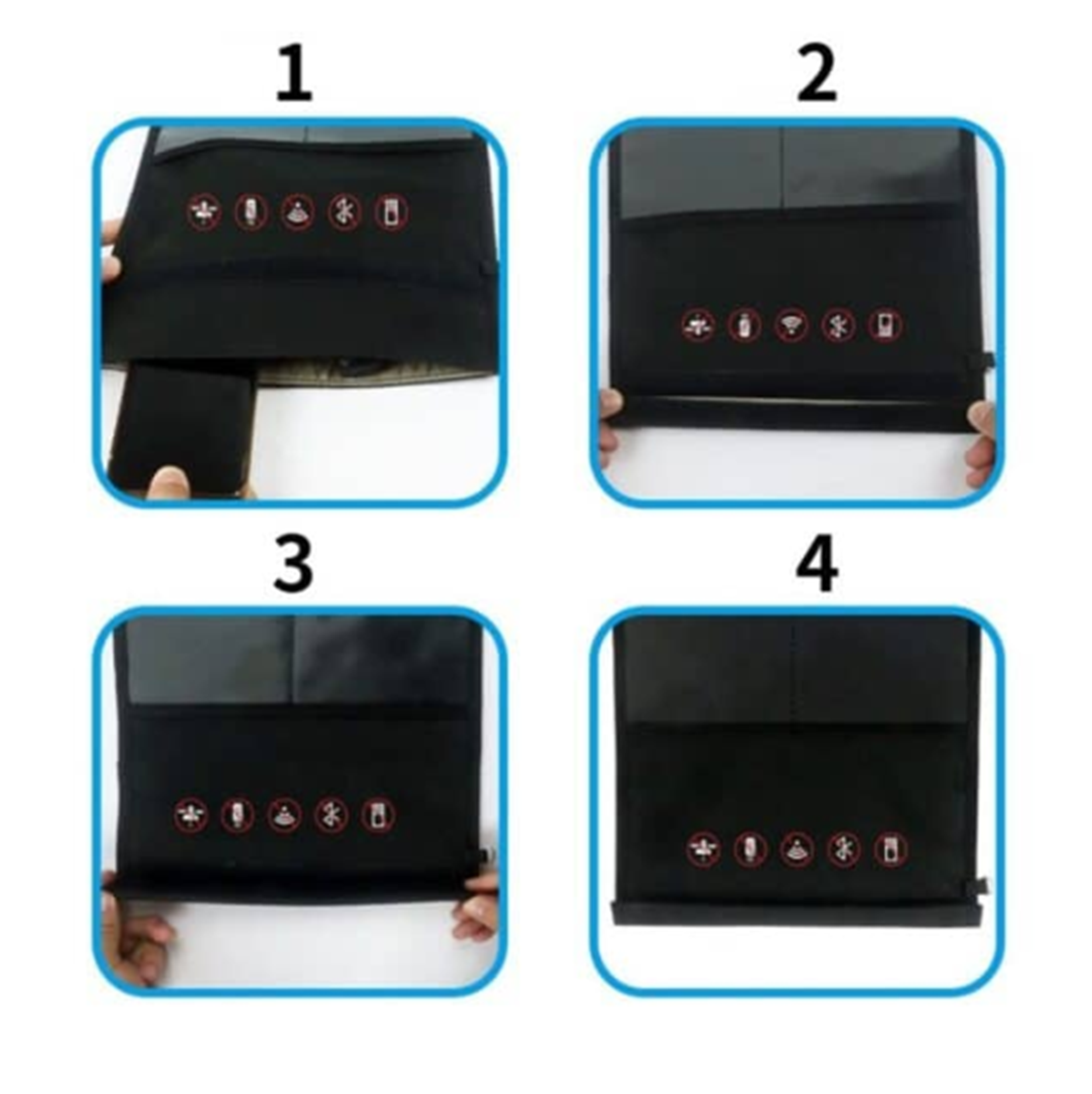 Keeps your body protected from harmful EMF.
The Anti-radiation lap bag protects your body when you are using your computer on your lap.
It has been scientifically proven that EMF radiation of the reproductive organs can reduce sperm count, cause sterility and cancers.
To prevent this, it makes sense to shield the body from the harmful radiation of EMF by putting the Anti-radiation lap bag under your laptop you are ensuring the protection of your body and internal organs.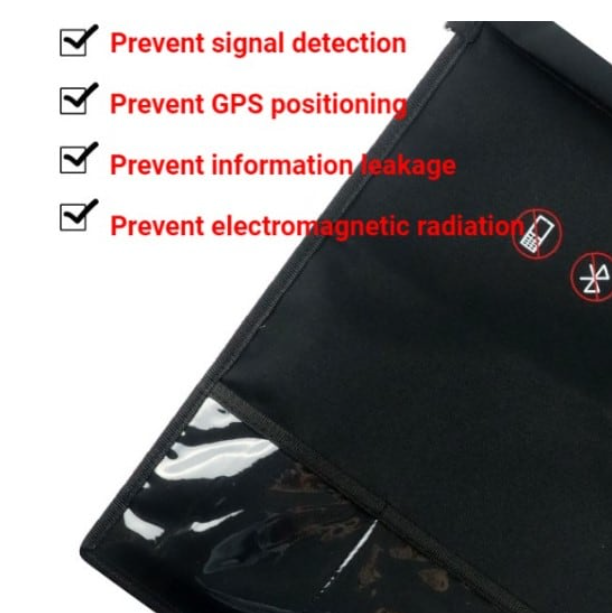 What else does the Anti-radiation lap bag protect?
Keeps your laptop, and all the information on it, safe.
Stops communications to your mobile, keeps the information on it safe, and prevents it being tracked.
Keeps your car keys safe.
Keeps remote control car keys and garage remotes safe.
Keeps credit cards safe from identity theft.
Keeps passports and security tags safe.
Keeps small electronic devices safe and the information on them safe. Prevents them being tracked if they have a Wi-Fi connections.
Hacking is now common as is tracking. To ensure that your personal information is not accessed remotely to be used or deleted, and that your every movement is not spied upon and monitored – you need an Anti-radiation lap bag .
The Anti Radiation Bag (available for purchase here) is a stock item at Natural Healing Tools. If we are out of stock, this may drop ship from our manufacturer at no additional cost to you.