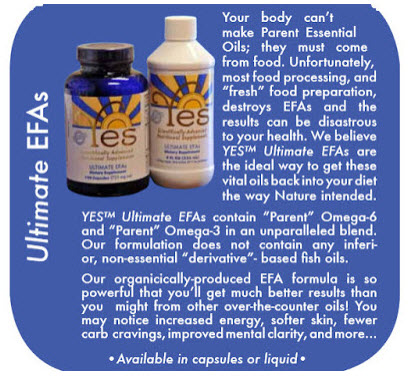 What makes YES™ EFA worth the price?

Because they REALLY Work!

Many of our customers refer to Brian Peskin's YES™ EFA's as "liquid gold." Unlike most commercial oil supplements, YES™ EFA's are produced in small, limited quantities. The oils have no pesticides and have organic certification. After low temperature pressing, we use special capsules with low oxygen permeability to protect the precious oils so no refrigeration is required.

Since no fish oils are ever used, there is no "fishy" aftertaste or dangerous toxins. And you can rest assured that you receive "parent" oils, not the harmful overdoses of "derivatives," as found in so many commercial products.

An unadulterated EFA! Don't settle for less than the very best!